Sapphire Brooch
Austria | ca. 1900 | Sapphire, diamonds, gold and silver | Austrian jewelers (maker)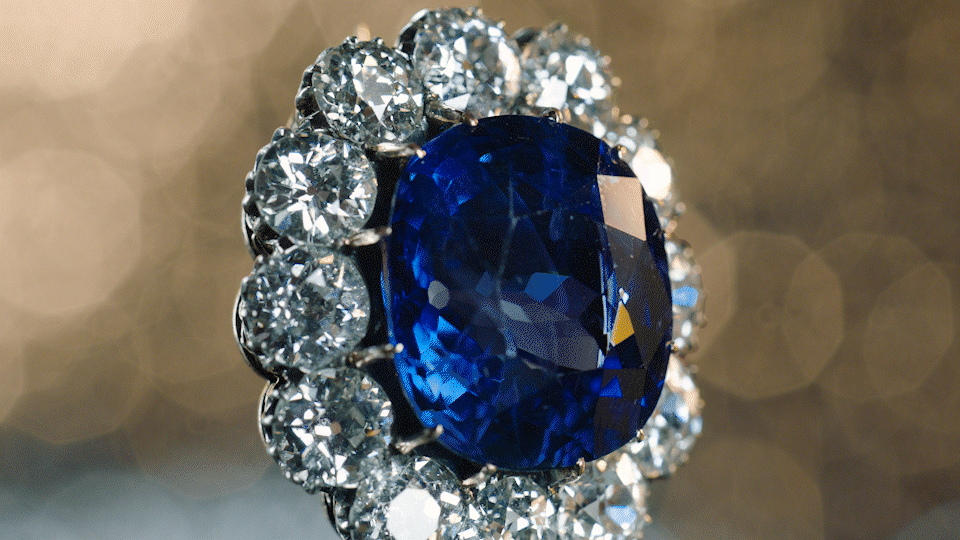 This brooch was a wedding gift from the mother of Archduchess Maria Anna of Austria-Teschen, for her marriage to Prince Elias of Bourbon-Parma in 1903. The brooch is inlaid with a stunning cushion-cut Sri Lankan sapphire weighing 31 carats. Maria Anna recorded in her jewelry archive: "A deep red leather box with a large brooch inside, a large sapphire surrounded by 12 beautiful diamonds that could also be worn as a clasp on a large pearl necklace. It was a wedding gift from my mother, Archduchess Isabella of Austria."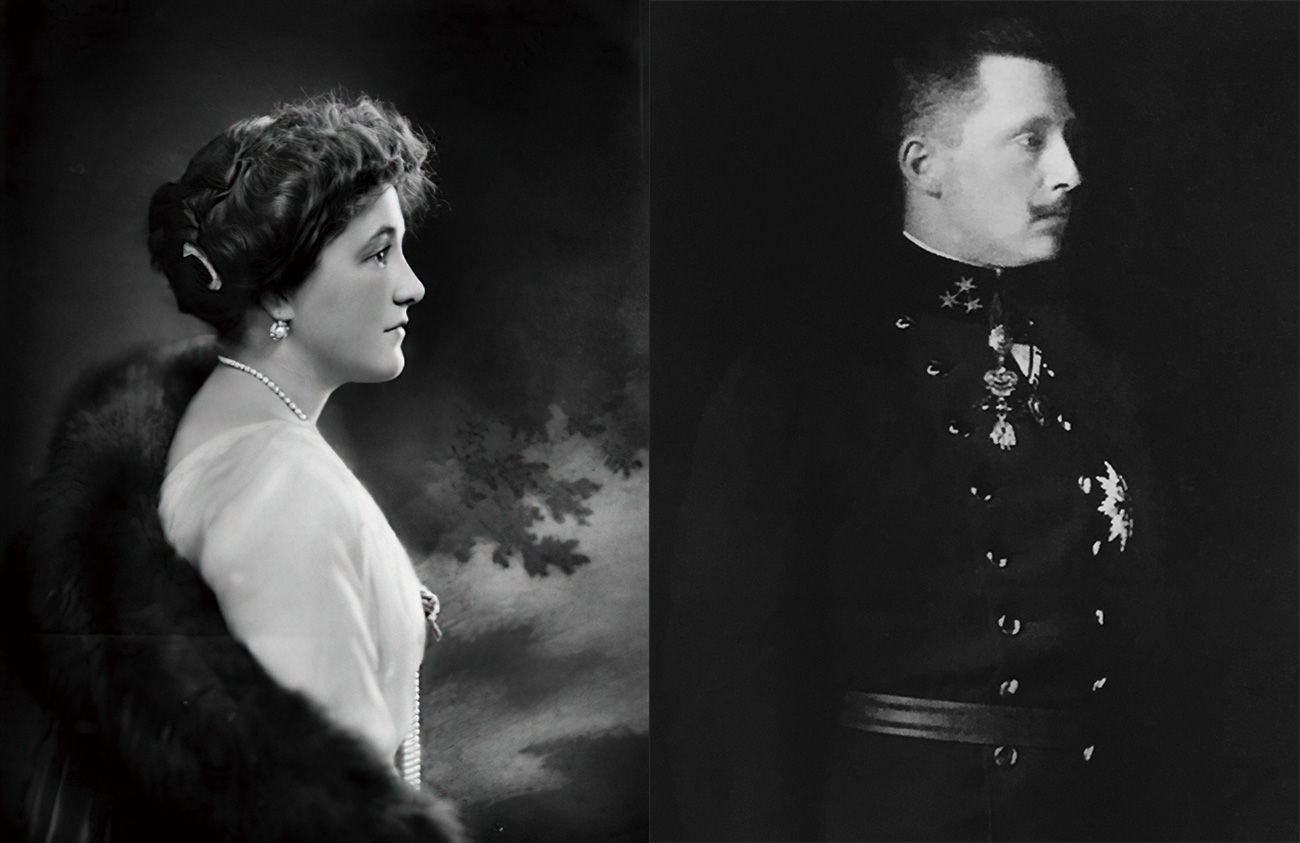 Maria Anna (left)
Prince Elias of Bourbon-Parma (right)
The marriage was between two historical families. Maria Anna's father, Archduke Friedrich, was the heir to the Duchy of Teschen - then a Habsburg-Lorraine land in Eastern Europe, with the capital Teschen being the present-day city of Cieszyn in southern Poland. The Bourbon-Parma family, to which the groom Elias belonged, ruled the Italian Duchy of Parma from 1748 to 1801 and from 1847 to 1859. After the death of his father Robert I, Elias replaced his two brothers as the de facto head of the family and became Duke of Parma in 1950.
The recently passed Queen Elizabeth II owned a sapphire brooch of the same style and wore it to many events. The brooch was originally given to Queen Victoria as a wedding gift by Prince Albert on the eve of her wedding in 1840 and was pinned to her wedding dress on the day of her wedding. In 1952, Elizabeth II succeeded to the throne and inherited the sapphire brooch as the fifth generation of the British crown to own it. She wore it on important occasions - often with blue clothing - such as her visit to Saudi Arabia in 1979, the christening of her grandson, Prince William, in 1982, and the 2019 Christmas address. After her passing on September 8, 2022, Charles III succeeded as king, and the sapphire brooch would most likely be given to Queen Camilla.