Starfish Brooch
France | ca. 1940 | Gold, rubies and amethyst | René Boivin (producer)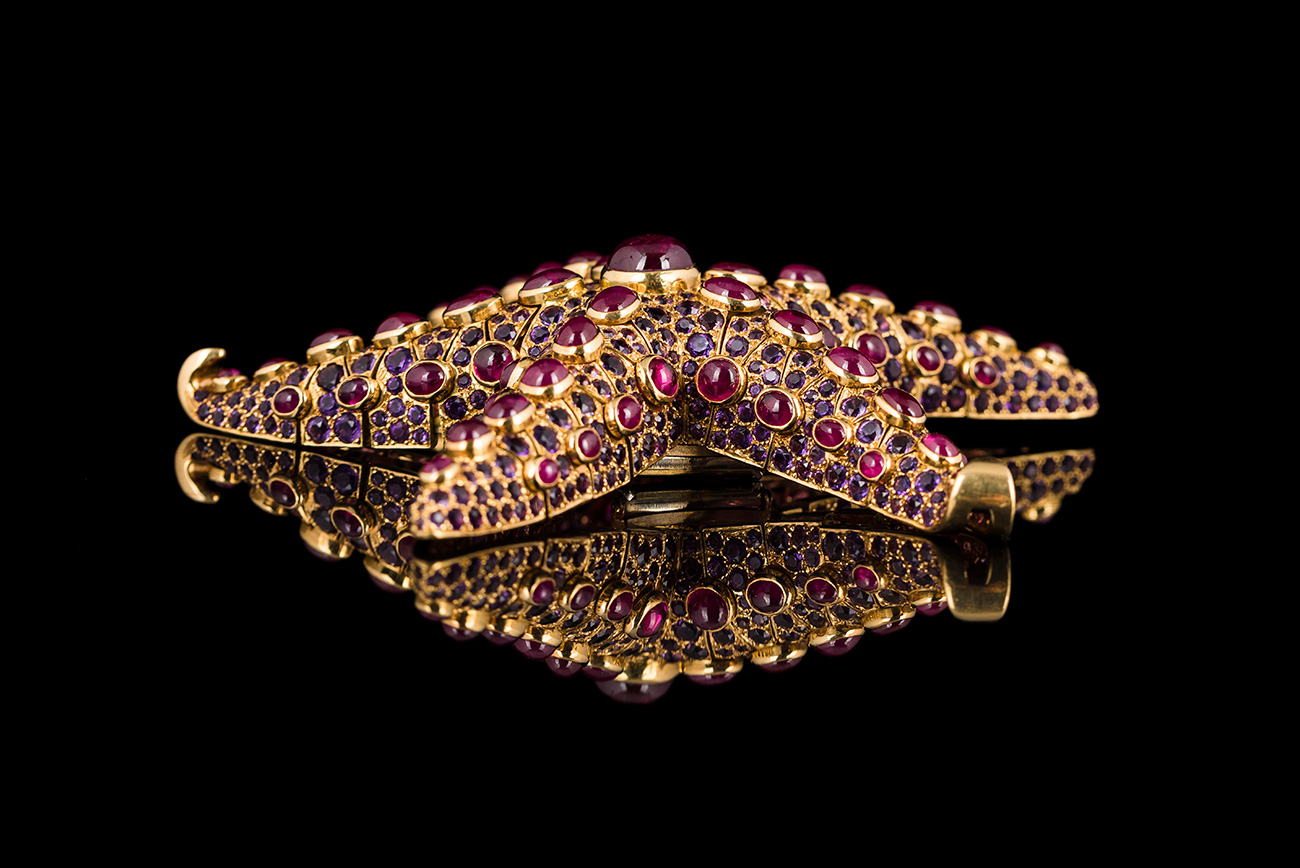 Made of 18-carat gold and shaped to mimic a North Atlantic starfish, each of the starfish brooch's five tentacles is linked by 28 movable hinges to simulate the natural movement of a real starfish. When worn on the chest or the shoulders, the tentacles bend to contour the wearer's silhouette and wriggle in response to their movements. This brooch is inlaid with a total of 71 Burmese rubies and 241 amethysts.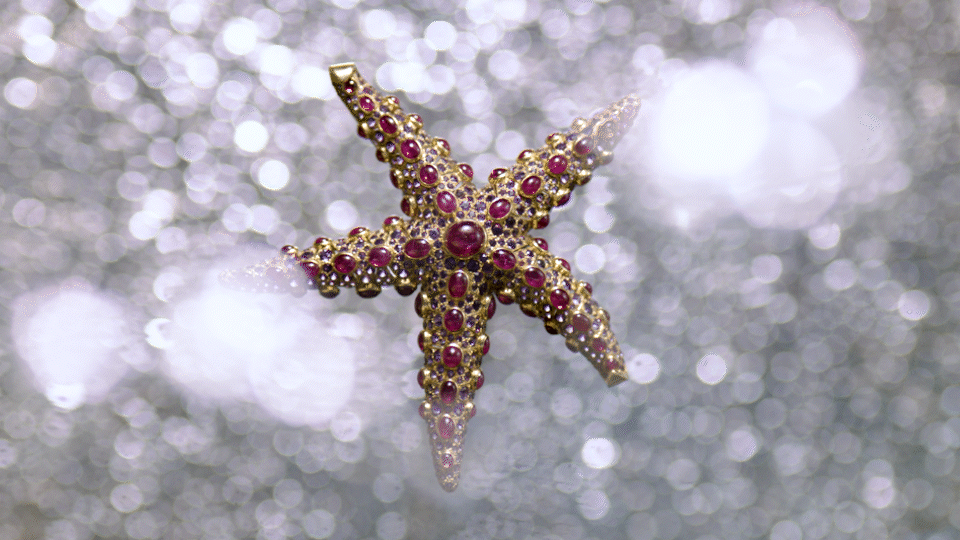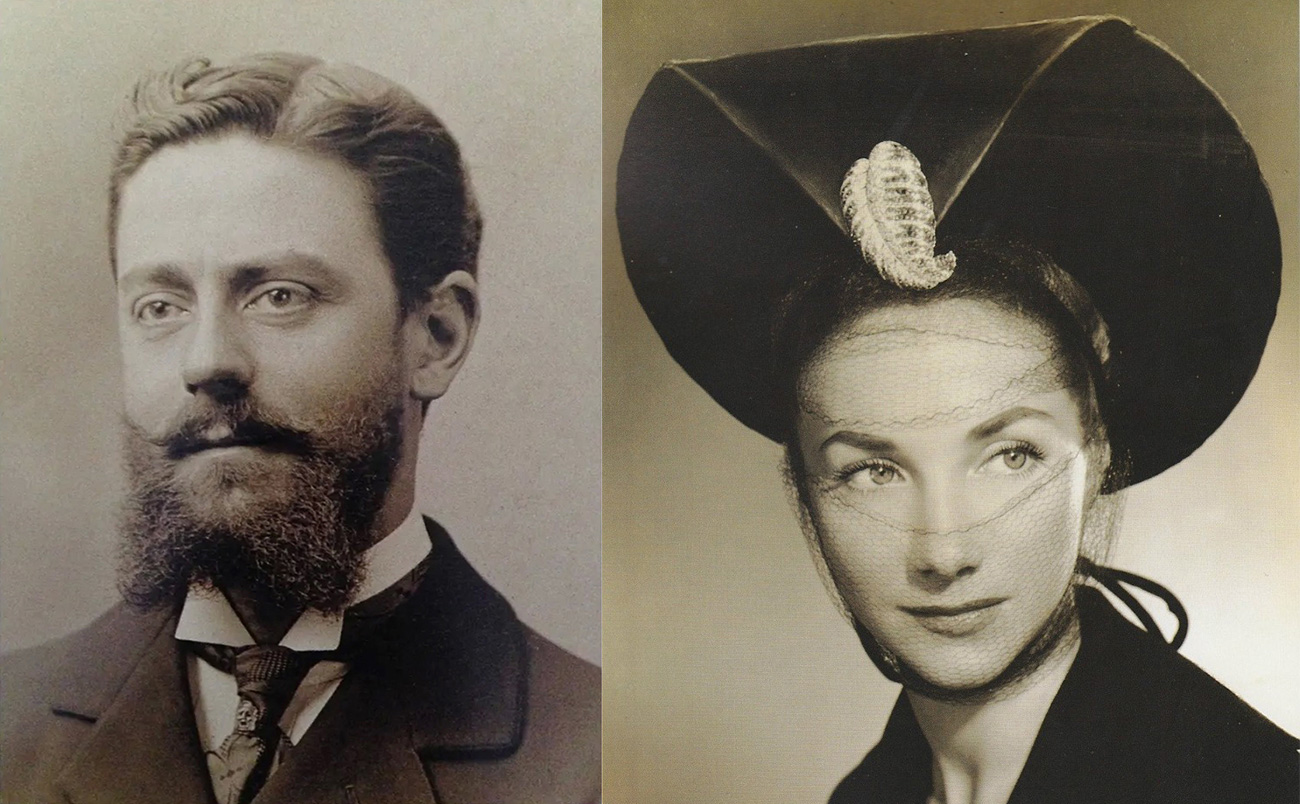 René Boivin (left)
Jeanne Boivin (right)
The starfish brooch was created at the height of the René Boivin brand when Jeanne Boivin, the head of the house, and Juliette Moutard, the chief designer, took over and made Boivin the first entirely female-run French jewelry brand. Today, when writing the history of the brand, René Boivin Jewelry still emphasizes its feminine identity, referring to the Boivin era under Jeanne and other female managers as the "ladies' workshop."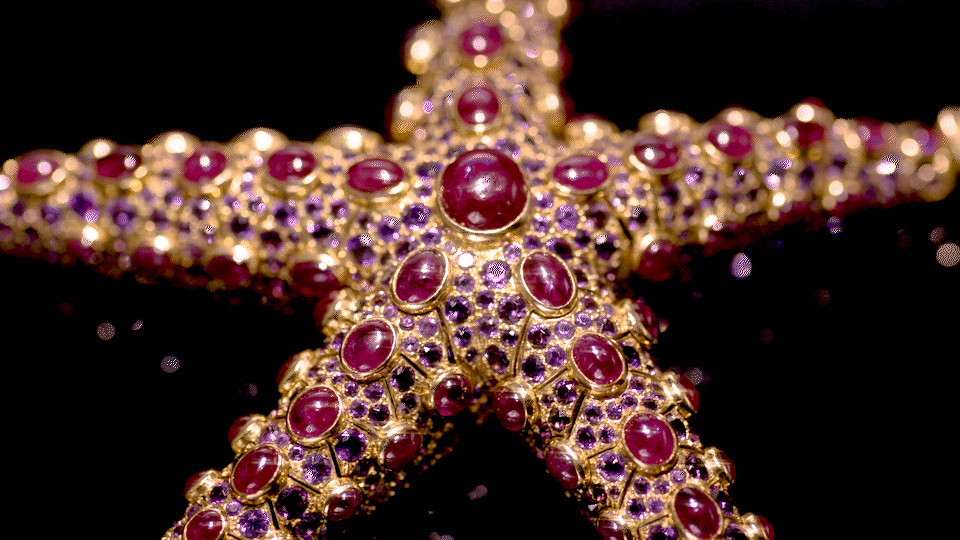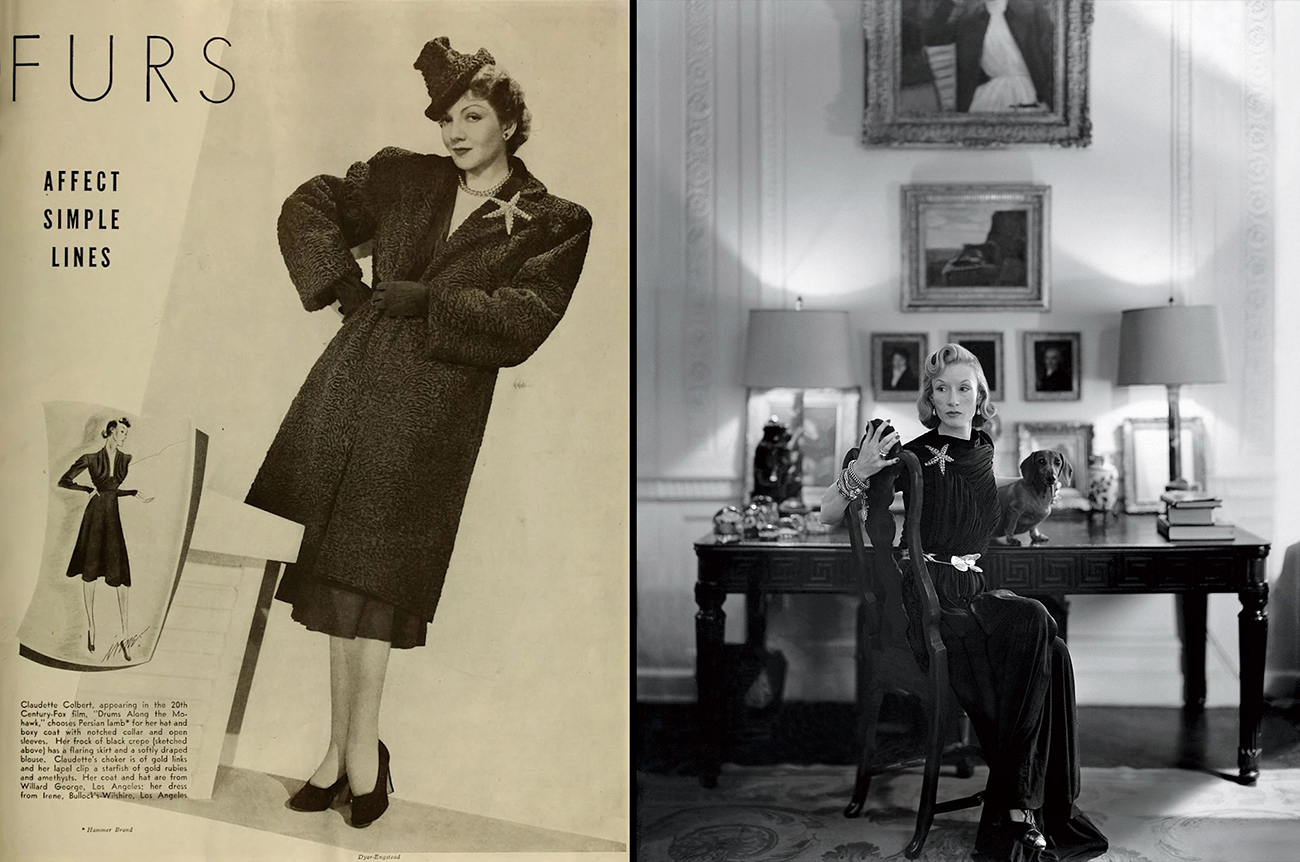 Claudette Colbert wearing the starfish brooch in Photography magazine, 1939 November issue (left)
Millicent Rogers wearing the starfish brooch (right)
The starfish brooch is one of the Boivin brand's signature jewelry designs, and only six ruby and amethyst starfish brooches still exist in the world today. The owner of the starfish brooch has historically been influential women such as Oscar-winning actress Claudette Colbert and fashion icon Millicent Rogers.