Enamel Pocket Watch
England | ca. 1800 | Gold, silver, diamonds, pearls and enamel | William Anthony (maker)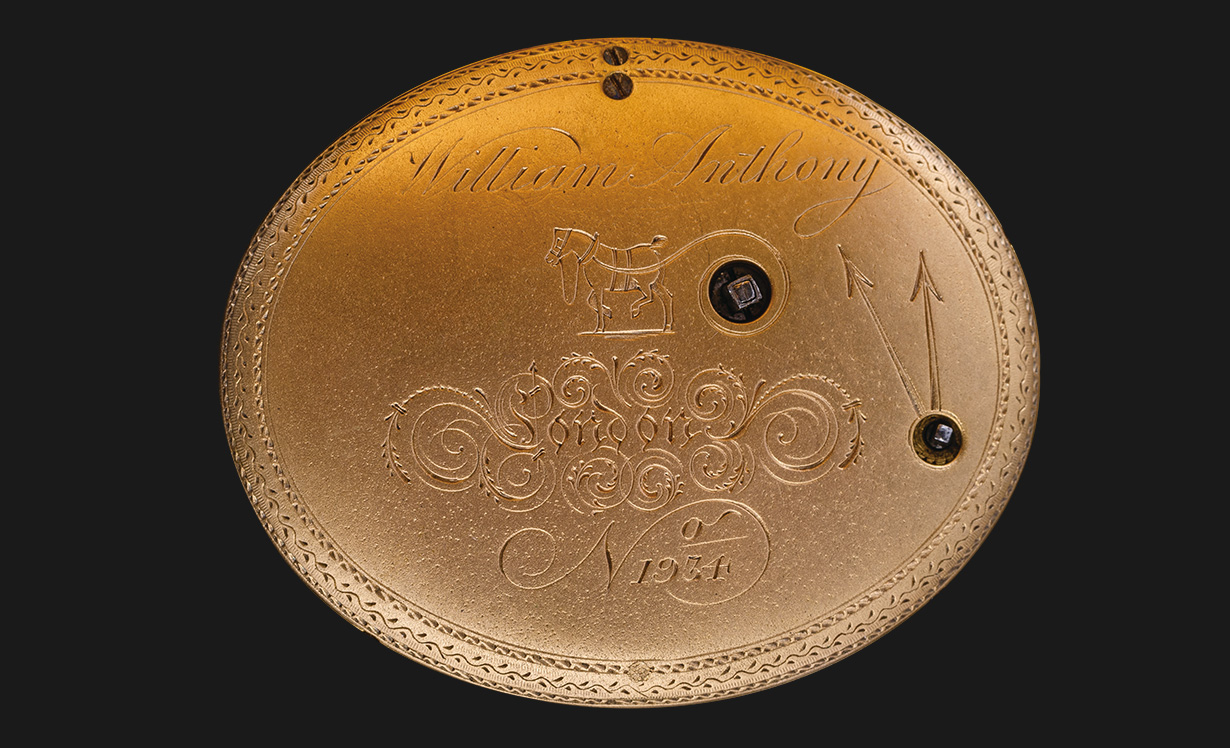 The gold watch case is set with pearls on the front and back flanks. The Roman numeral clock on the white enameled dial indicates hour and minute, whereas the Arabic numeral clock indicates second. In the center of the dial, "Wm. ANTHONY, LONDON" is marked. The back of the case is decorated with blue, red, and turquoise enamel, its surface inlaid with diamonds, pearls, and gold floral motifs. The top of the pocket watch is designed with a push-bar mechanism for the opening of the watch case.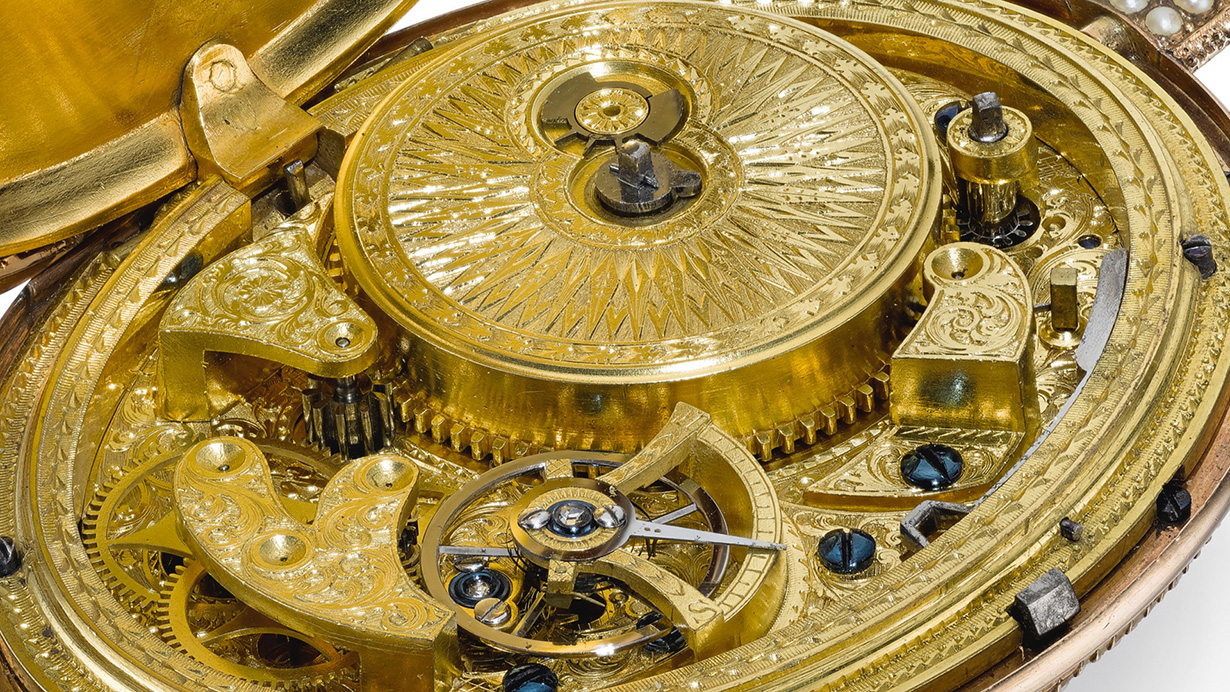 The oval dial shape is a signature design element of William Anthony, one of the most distinguished London watchmakers of his time, who created this enamel pocket watch. His magnificent creations were much loved by the royal family of the Chinese Qing dynasty. According to the Patek Philippe Museum, no more than 12 eight-day watches William Anthony created for the Chinese market have survived to this day. This enamel pocket watch, number 1934, is one of them.
It is likely that this enamel pocket watch was made in pairs, partly in response to the cultural significance of pairs in Chinese culture, and partly for maintenance purposes. If the body of the watch was damaged, it would have taken several years to be sent to Europe for repair before being shipped back to China. In the meantime, the other piece of the pair could be used as a spare watch.