"Arrow of Time" Pocket Watch
France | ca. 1800 | Gold, silver, diamonds, pearls and enamel | Le Roy (maker)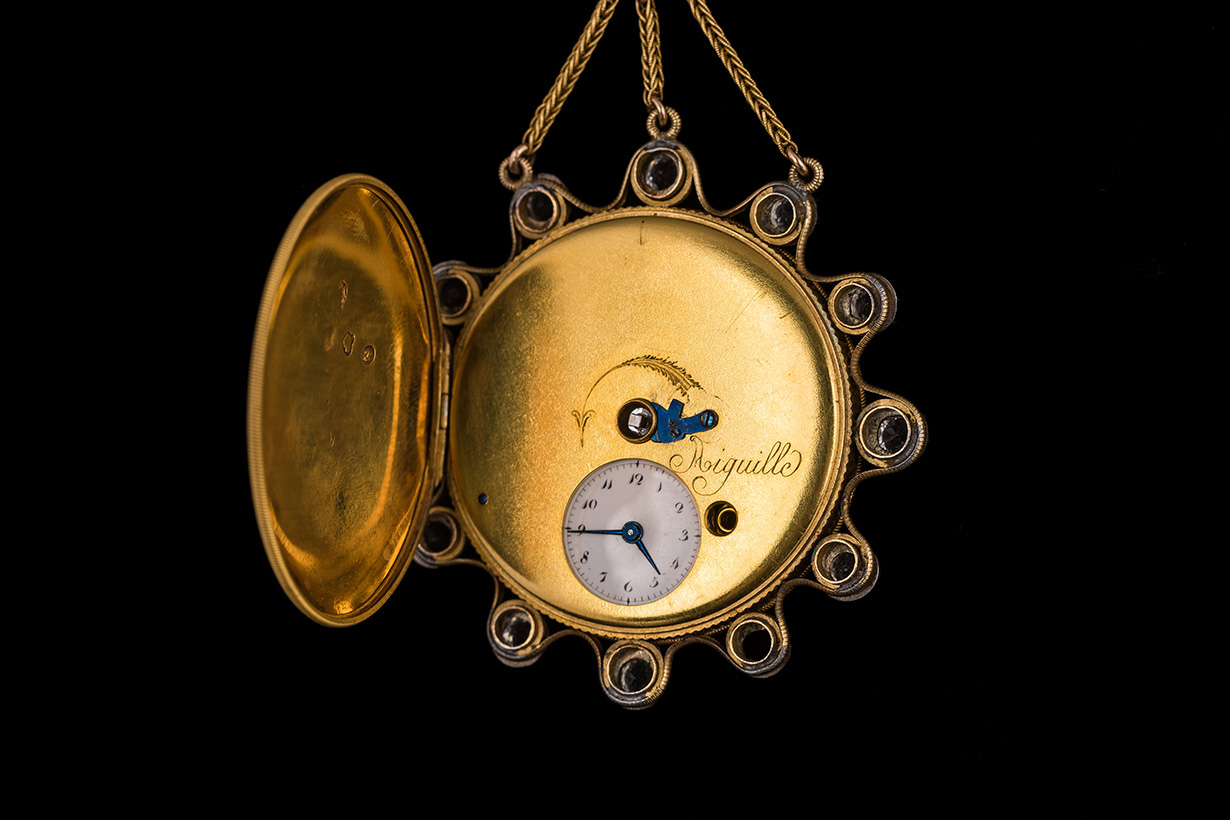 The watch dial is enameled in translucent royal blue, with 12 large round diamonds on the periphery of the dial representing the 12 hours. The hand of the watch is a diamond-covered arrow cutting through the quiet night sky. The watch is suspended on a gold pin enameled in blue and purple, decorated with natural pearls.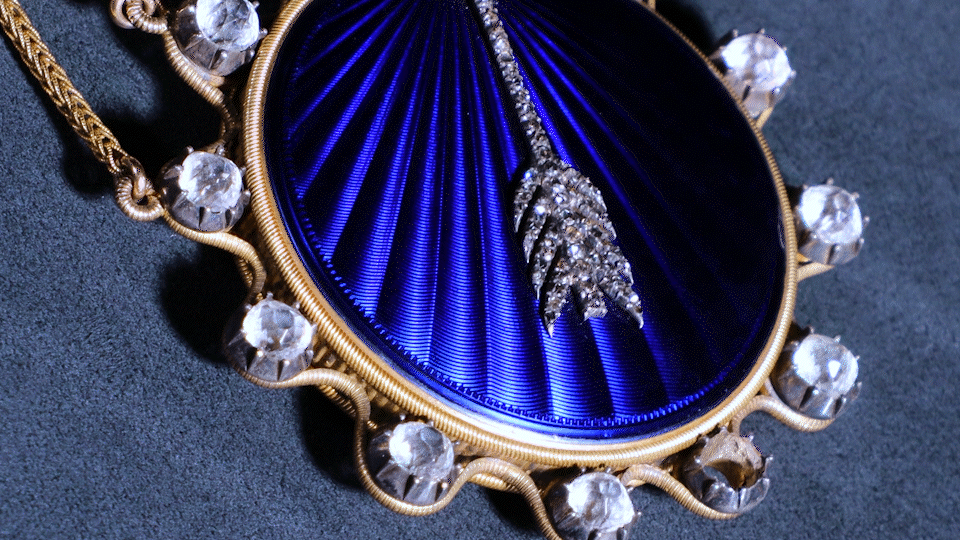 In 18th-century Europe, it was considered impolite to look at a watch in public on important occasions, leading to the invention of the touch watch. To use a touch watch, the owner turns the hand clockwise until it meets resistance. By perceiving which diamond knob the hand is pointing to, one could check time covertly.

The maker of this touch watch, Le Roy, was watchmaker to several European royalties in the 18th century, with prestigious clients including the Duke of Chartres, the Duke of Bourbon, the Duke of Orléans and Queen Victoria.