Emblem Snuffbox
Germany | 19th century | Gold, silver, diamonds, enamel | German goldsmiths (makers)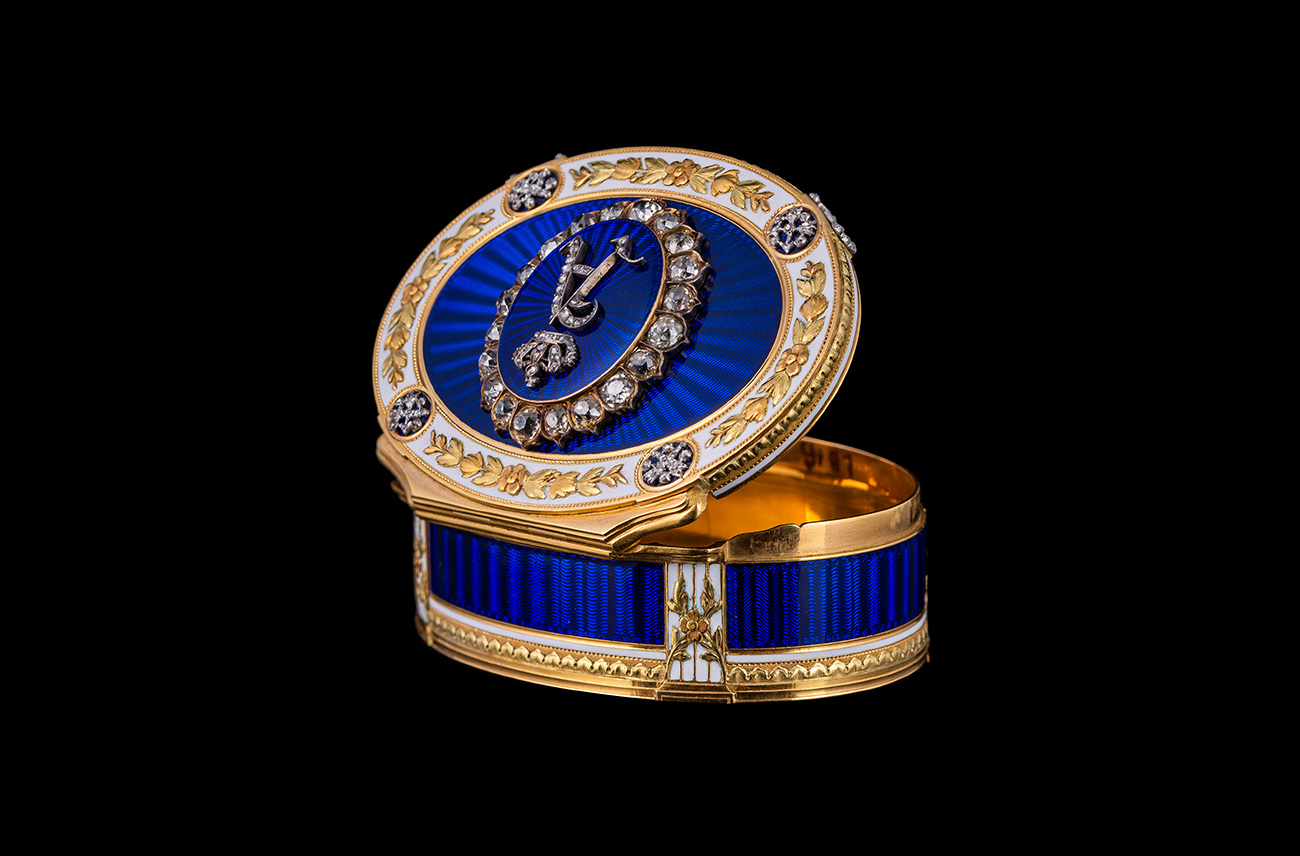 In the 18th-century French taste of Charles Le Bastier or Jean-Joseph Barrière, the lid is enameled in royal blue and opaque white enamel applied with colored gold garlands and acanthus. On the lid of the snuffbox are four love trophies set with rose diamonds of crossed quivers and arrows above sprig-adorned pilasters, further applied with a matching oval translucent blue enamel plaque framed by a band of old European cut diamonds and applied in rose diamonds with the gothic initial 'A' below an Imperial crown.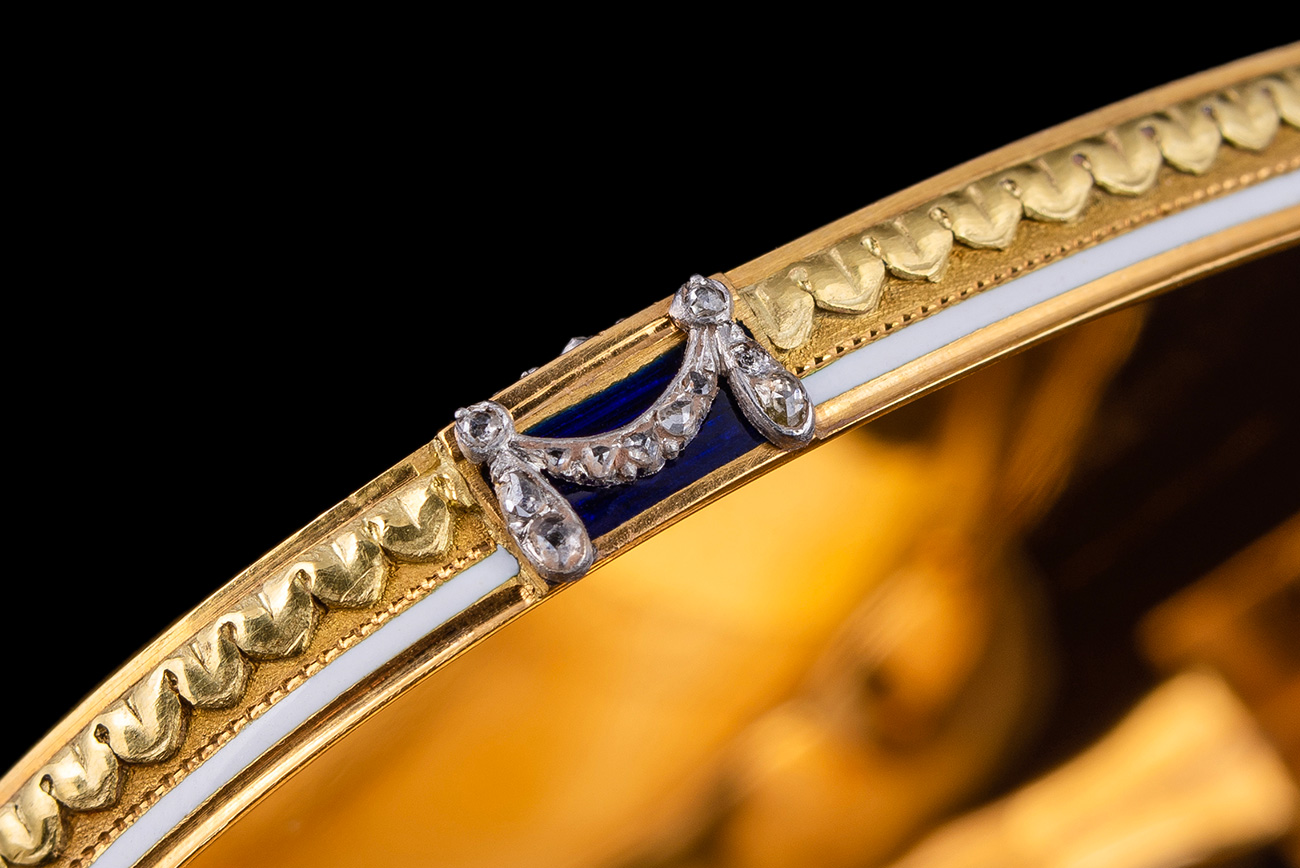 The cipher on the lid of this box is similar to that used by Emperor Alexander I of Russia (reigned 1801-1825) but the box postdates his demise; the cipher of Augusta Victoria of Schleswig-Holstein who married the future Wilhelm II, Emperor of Germany, after his ascension to the throne in 1888, was usually the initials 'AV' below an Imperial crown. The diminutive size of this charming box, as well as the tokens of love, would suggest that it was intended for a woman.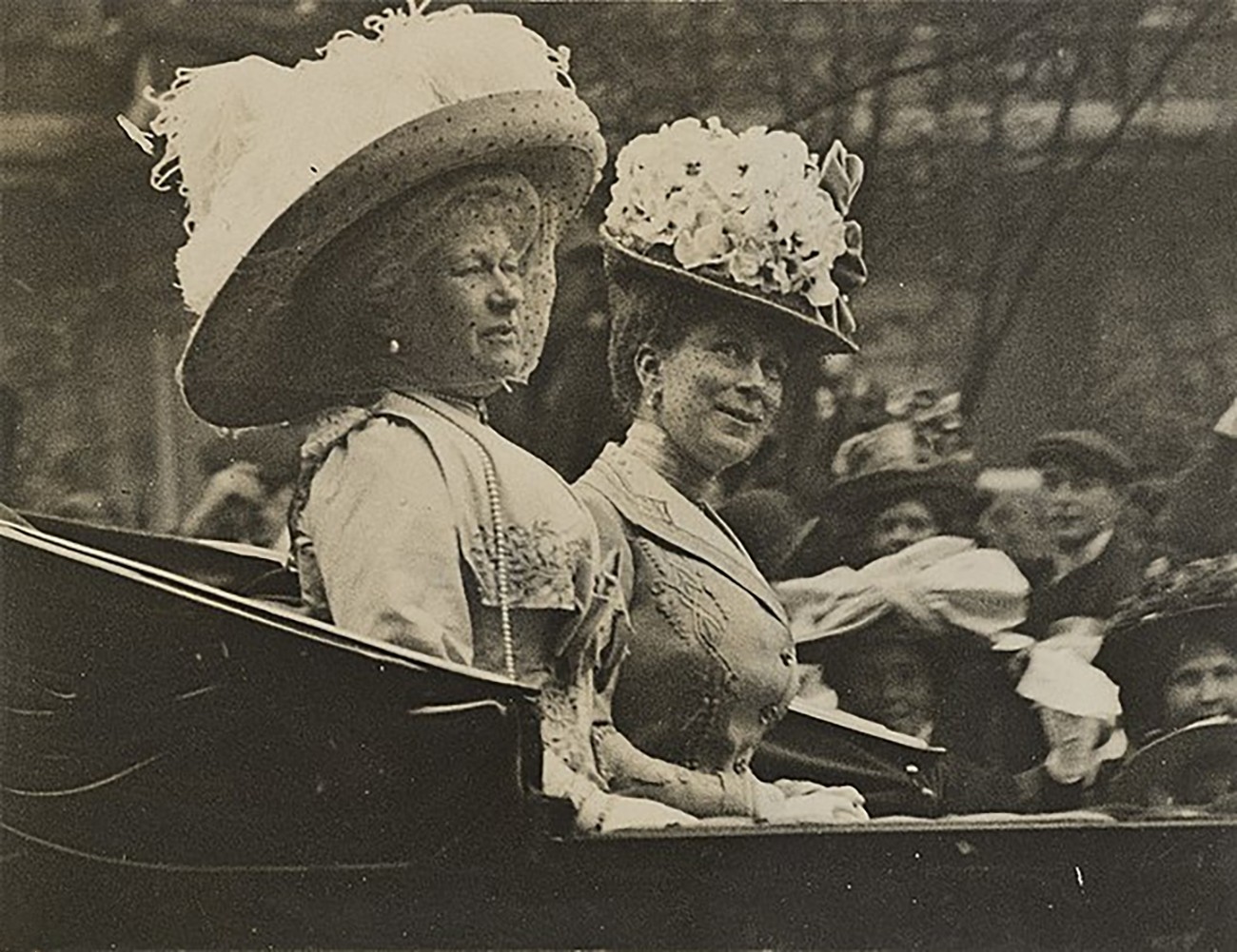 Queen Mary (1867-1953) and German Empress Augusta Victoria of Schlewig-Holstein (1858-1921) seated in a carriage.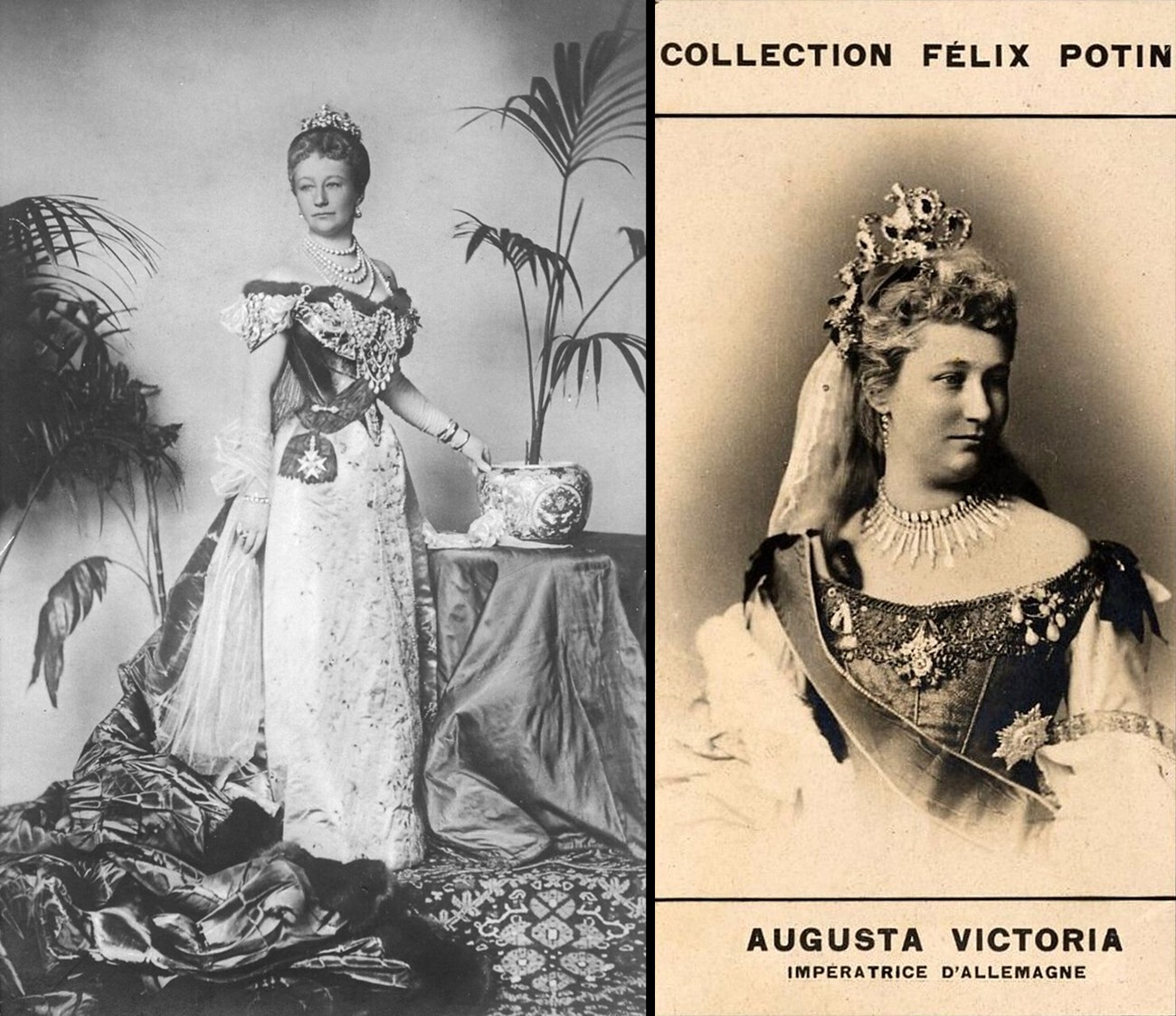 Princess Augusta Viktoria of Schleswig-Holstein (1858 - 1921) (left)
Augusta Victoria, Queen of Germany (right)