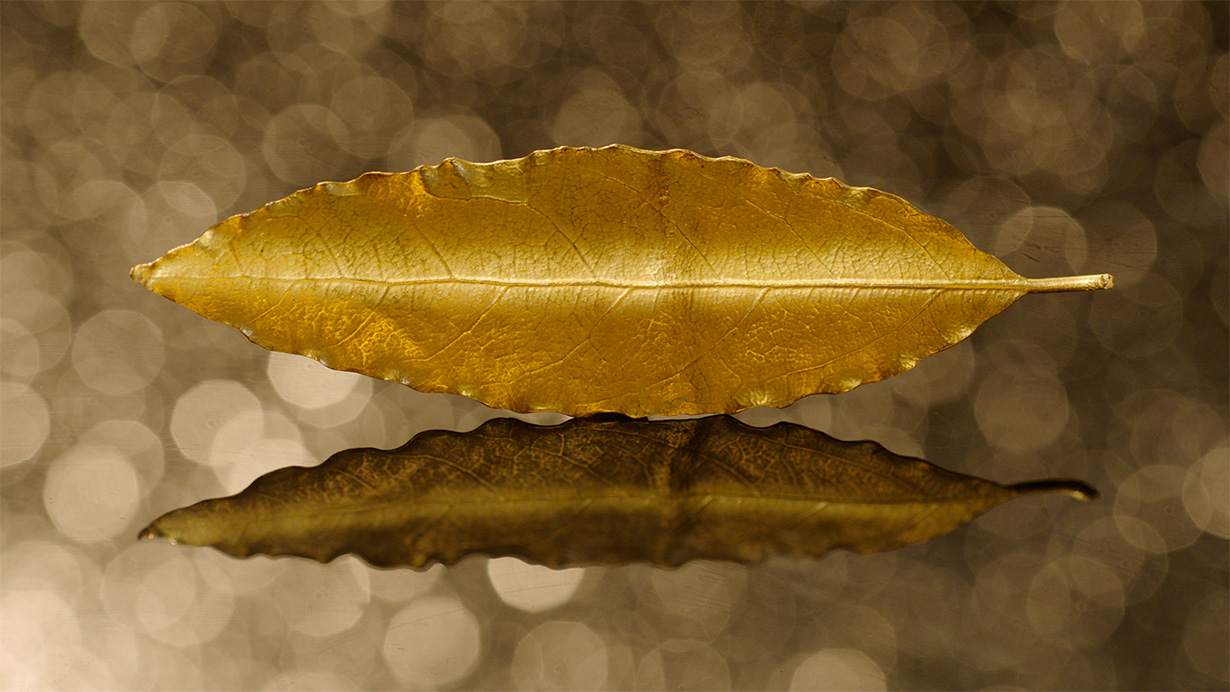 This gold leaf comes from the gold laurel crown of French Emperor Napoleon I, who wore it to his coronation ceremony on December 2, 1804. The image of Napoleon wearing the gold laurel crown has since become one of the main iconographies of Napoleon in historical records.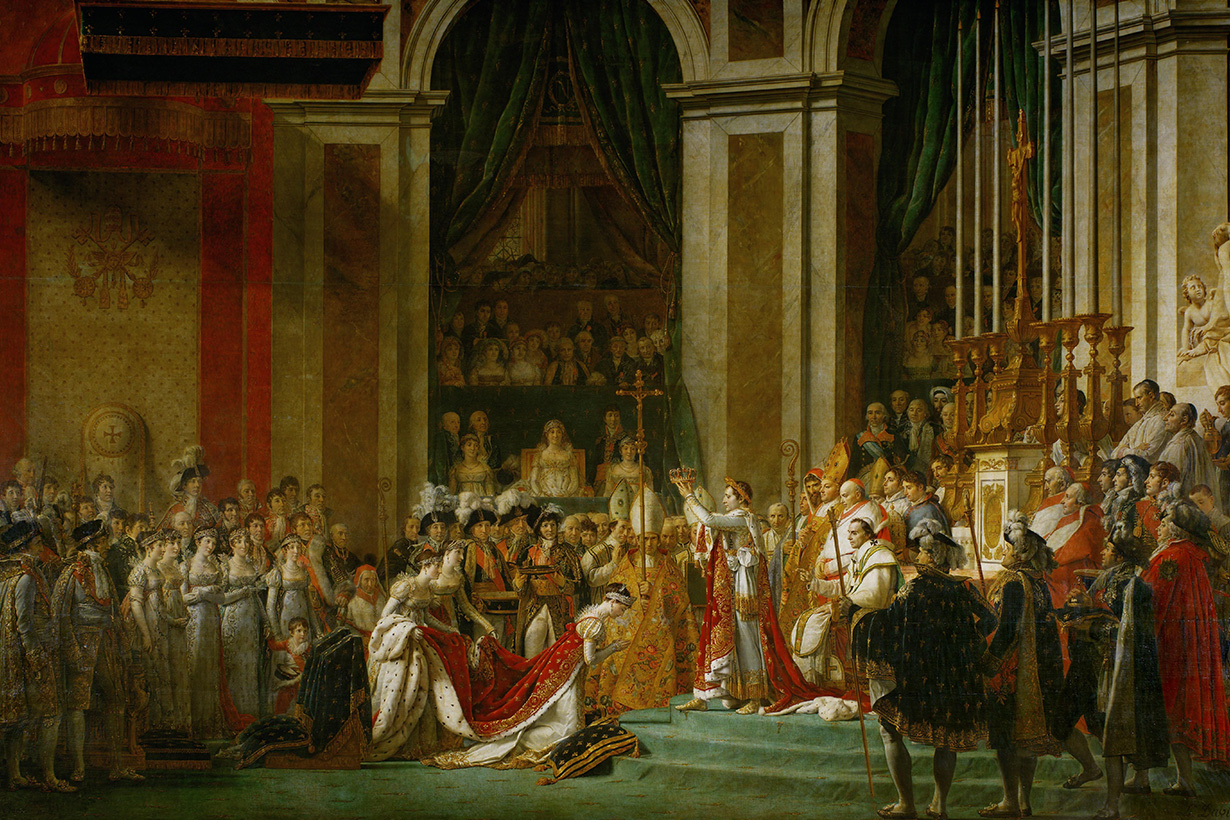 Jacques-Louis David, The Coronation of Napoleon, 1807
The gold laurel crown was made by Napoleon's court goldsmith Bionnet and consists of 44 large leaves, 12 small leaves and 42 seeds, mounted on a circular velvet band. As it was too heavy for Napoleon, Bionnet removed six of the leaves and passed them on to his six daughters. After Napoleon's defeat at Waterloo, this gold laurel crown was melted down into a small gold ball in Paris in 1819 by the restored Bourbons. Only two gold leaves survive till this day, one of which is in the Fontainebleau Palace in France.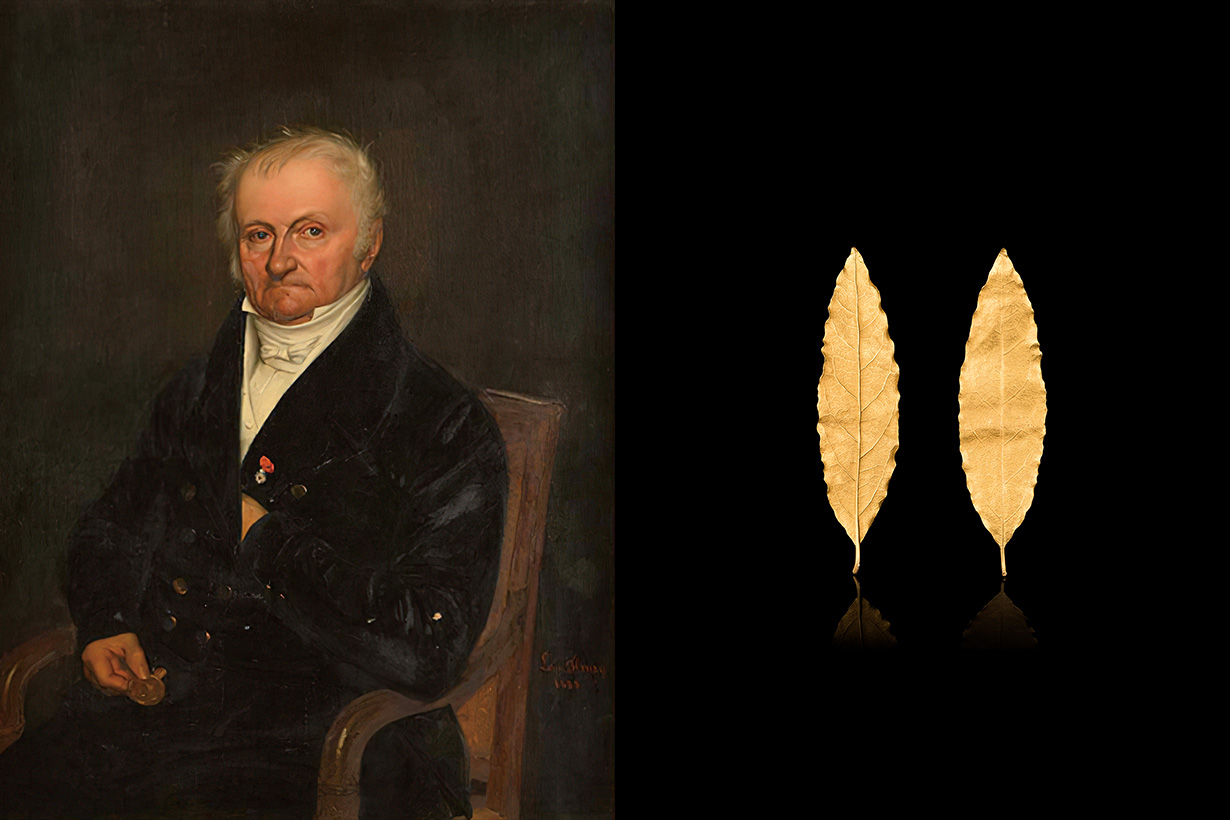 François Antoine Léon Fleury, Portrait of Martin-Guillaume Biennais, 1835 (Left)
This precious gold leaf is kept in a red Moroccan leather box decorated with palm lace, stars and sun motifs. The box is stamped with the golden inscription "Biennais au Singe Siolet Rues. Honore No. 511", which was the location of the Bionnet workshop at the time.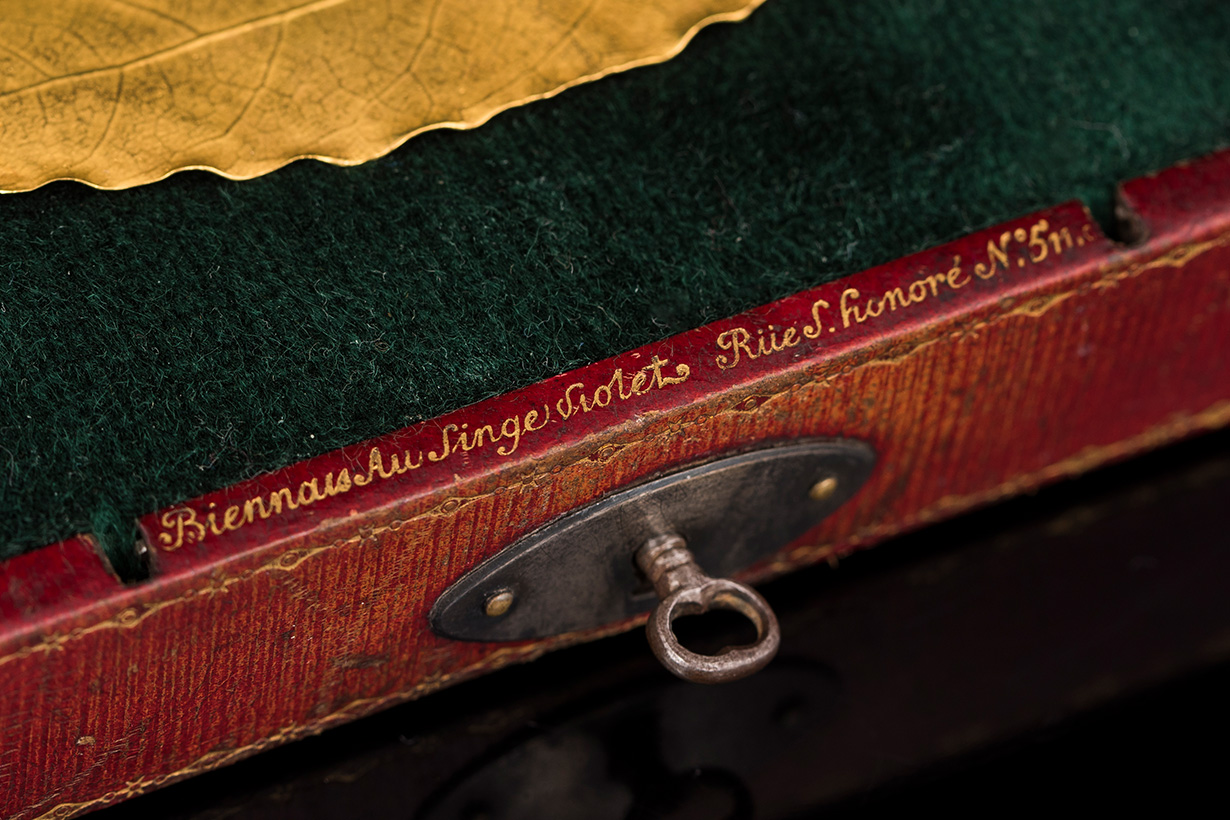 Biennais Au Singe Violet Rüe S. honore No. 511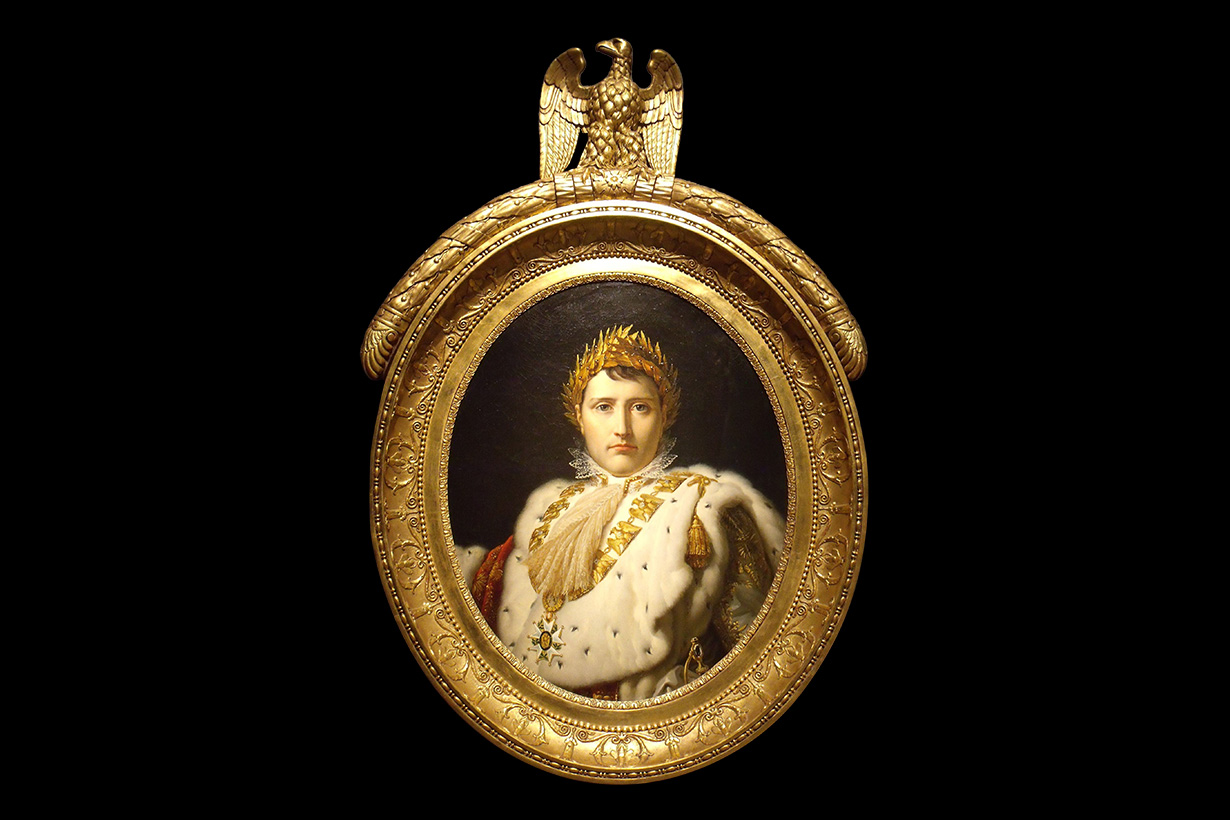 Workshop of François Gérard,

Bust-length Portrait of Napoleon I in Coronation Robes

, ca. 1805
The laurel wreath crown has symbolized glory and power since ancient Greece and was used to crown the victor. Napoleon knew how to portray himself, and the laurel crown motif still adorns paintings, statues, architecture, furniture, jewelry, and even the new bridge over the Seine today. History has long since lifted a new curtain, while this golden leaf, witness to an important European moment, quietly speaks of the past.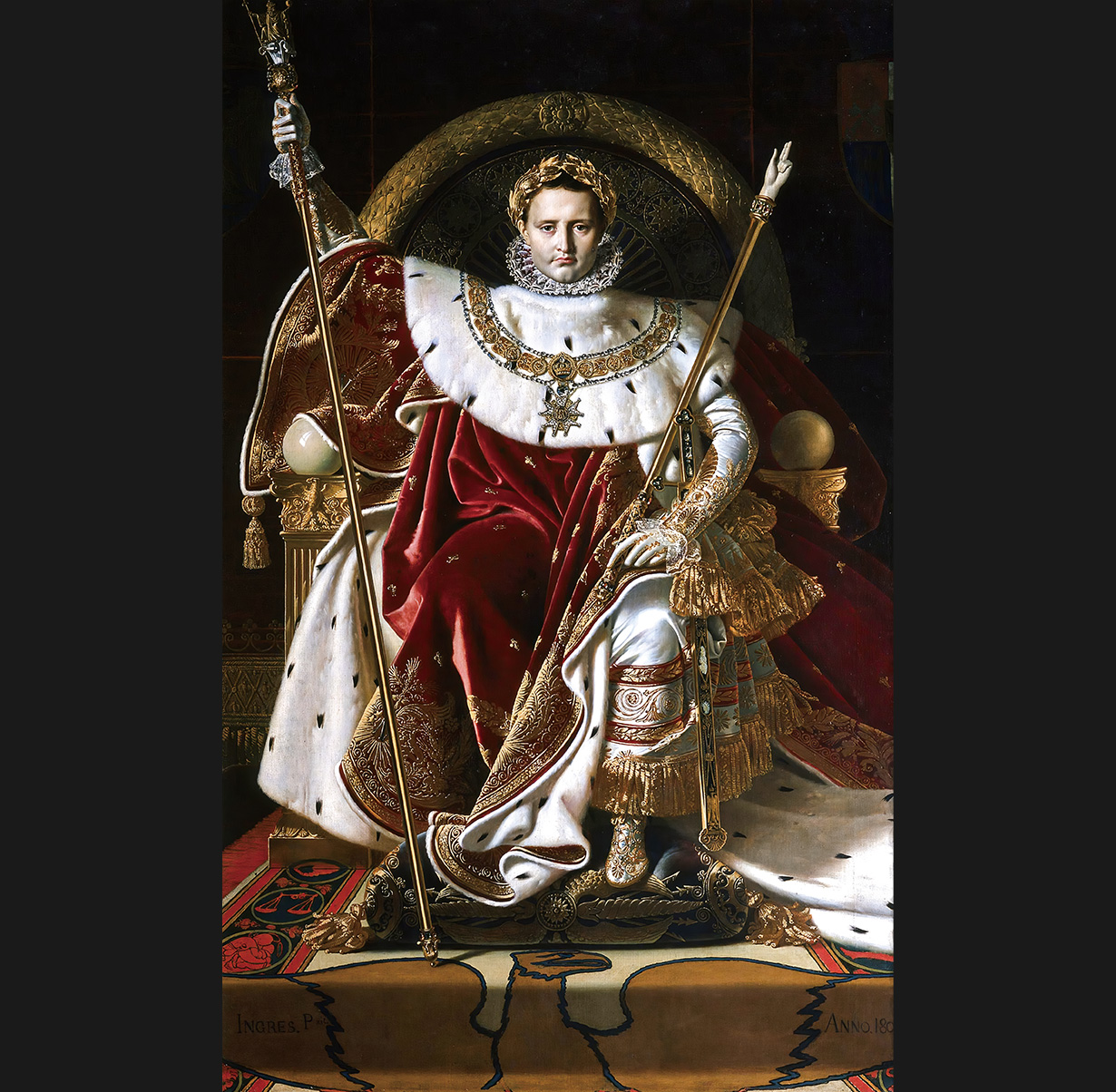 Jean-Auguste-Dominique Ingres, Napoleon I on His Imperial Throne, 1806