Greek "Meander" Tiara
Spain | ca. 1900 | Platinum and diamonds | Ansorena (maker)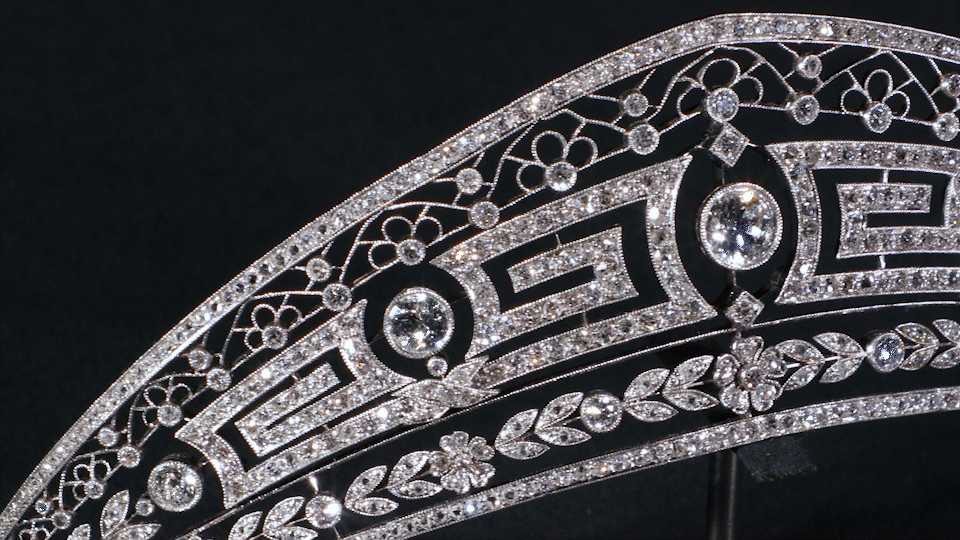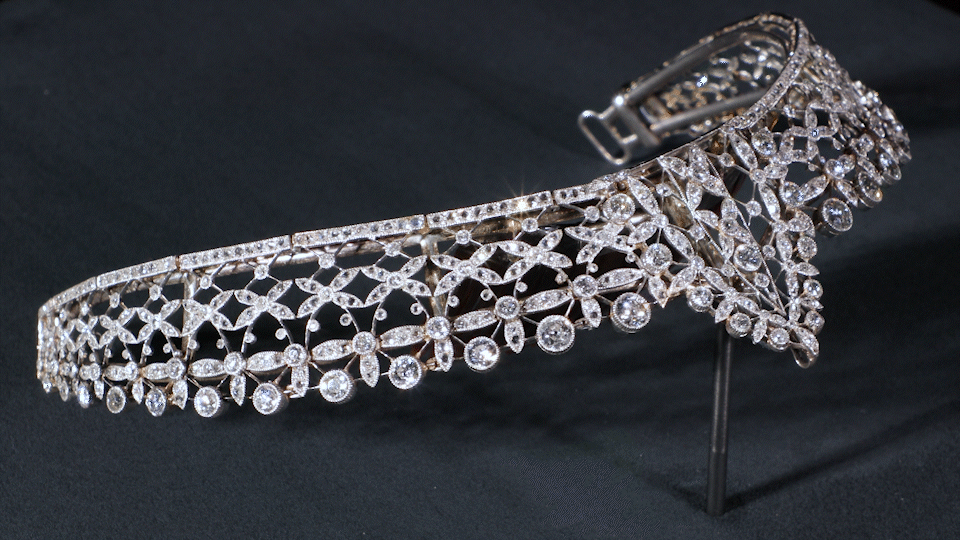 The tiara consists of two differently styled tiaras stacked on top of each other, which could be split into two separate parts. The upper part is a small crescent-shaped tiara with a triple structure of forget-me-nots, Greek meander, and laurel leaf motifs; the lower part is set with old-cut and rose-cut diamonds on a slender platinum grid in a lace pattern. The total weight of the diamonds set in this tiara is 33.5 carats.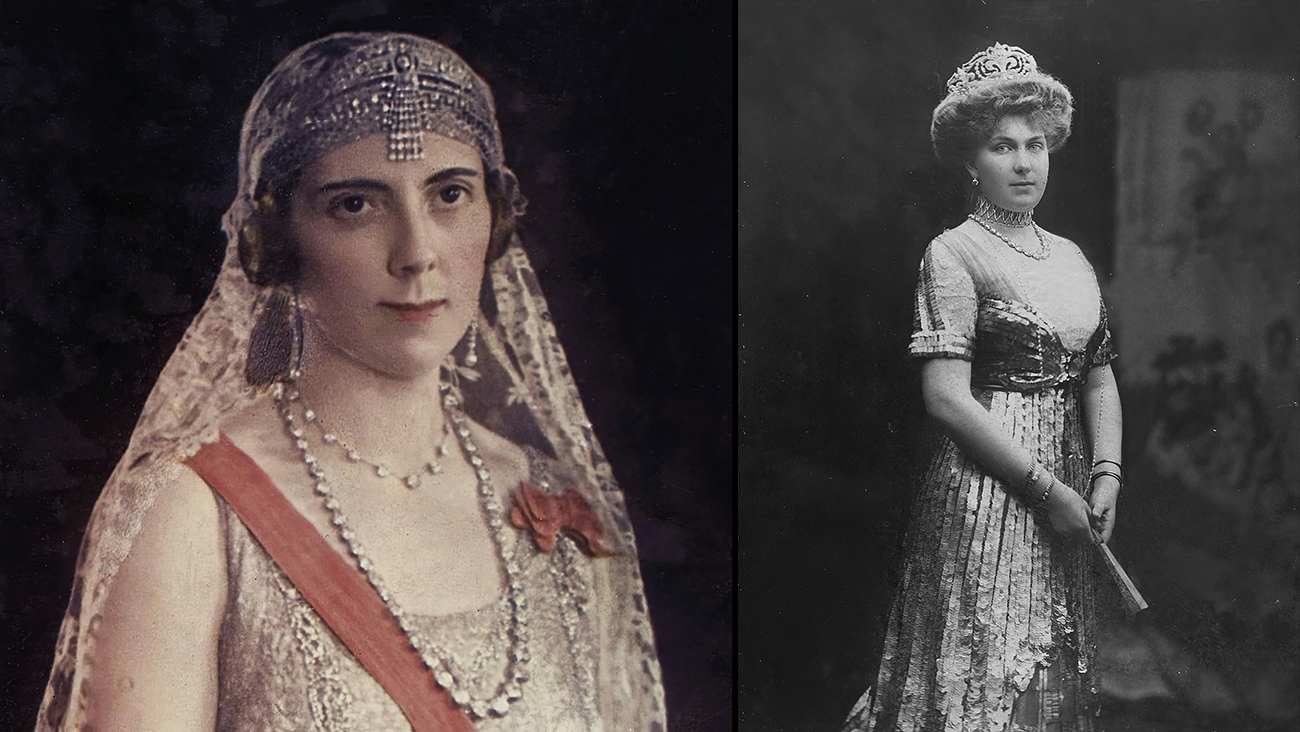 Esperanza Chávarri Aldecoa wearing the Greek Meander Tiara (left)
Queen Victoria Eugenia of Spain (right)
The maker of this tiara, Ansorena, was one of the most prominent jewelers of his time and was named "Jeweler and Diamond Dealer of the Crown" in Spain in 1860, customizing jewelry for King Alfonso XIII and Queen Victoria Eugenia of Spain. The original owner of the Greek meander tiara was Esperanza Chávarri Aldecoa, a lady of the Queen, who wore it and had it photographed during the festivities held at the Royal Palace in Madrid in 1920.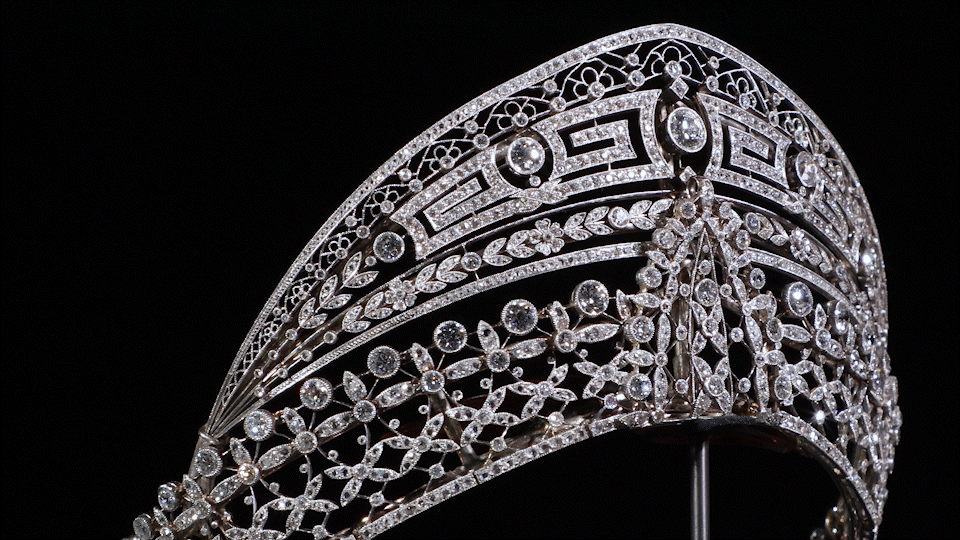 The meander pattern, "Μαίανδρος" is named after the winding Menderes River recorded by the ancient Greek poet Homer in his epic poem Iliad. The river, located in present-day Turkey, originates in the southwestern town of Dinar in the country and eventually empties into the Aegean Sea. A classic symbol used in jewelry, architecture, and other fields, the Greek meander with its interlocking shape and infinite extension has become a symbol of "the infinite" or "the eternal flow of all things".