Crown Bangle
Denmark | 19th century | Gold and natural seawater pearls | Anton Michelson (maker)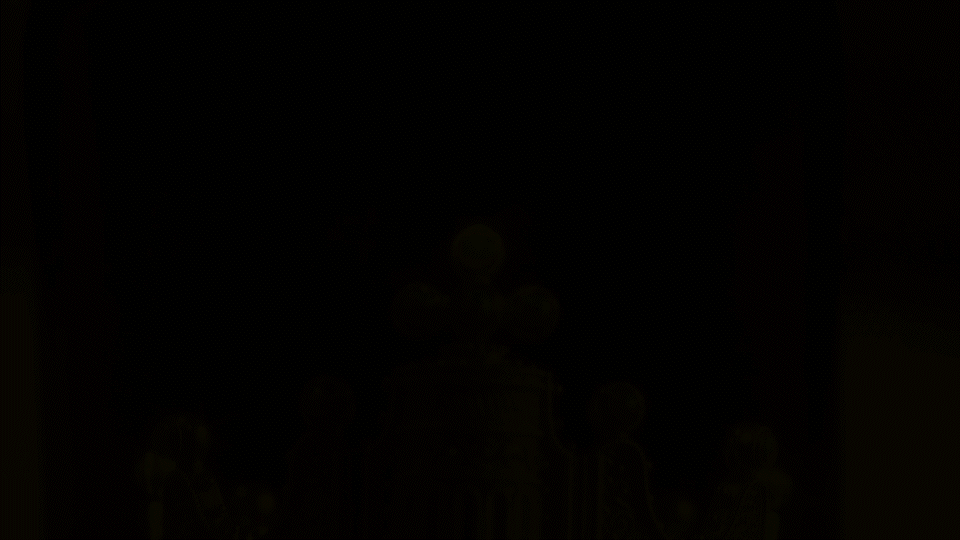 The bangle is gold, shaped like a crown, with 14 beautiful natural saltwater pearls set at the top of the crown. The bangle is crafted in fine gold work to give the surface a fine texture, with a gold chain attached at the back where the bangle locks. The bangle storage box is stamped with the signature of Danish jeweler Anton Michelsen.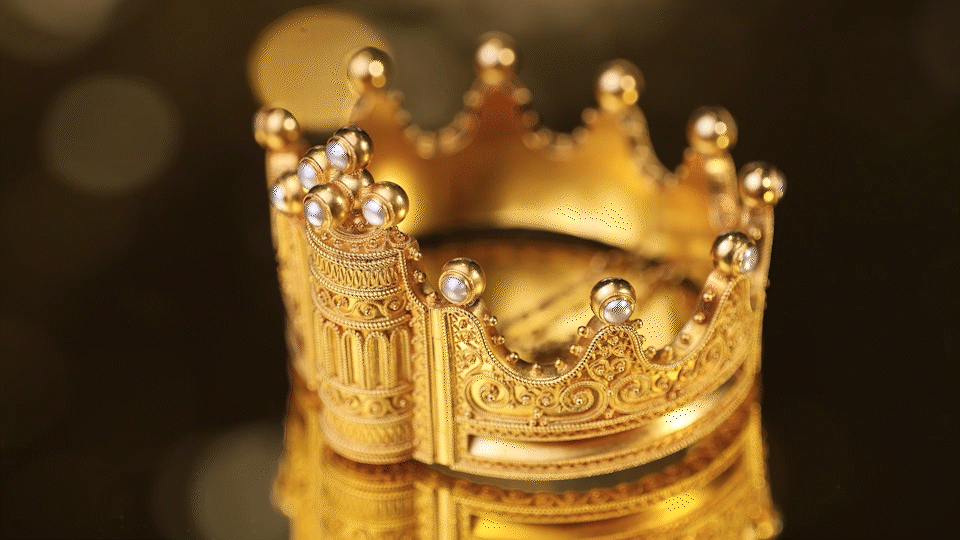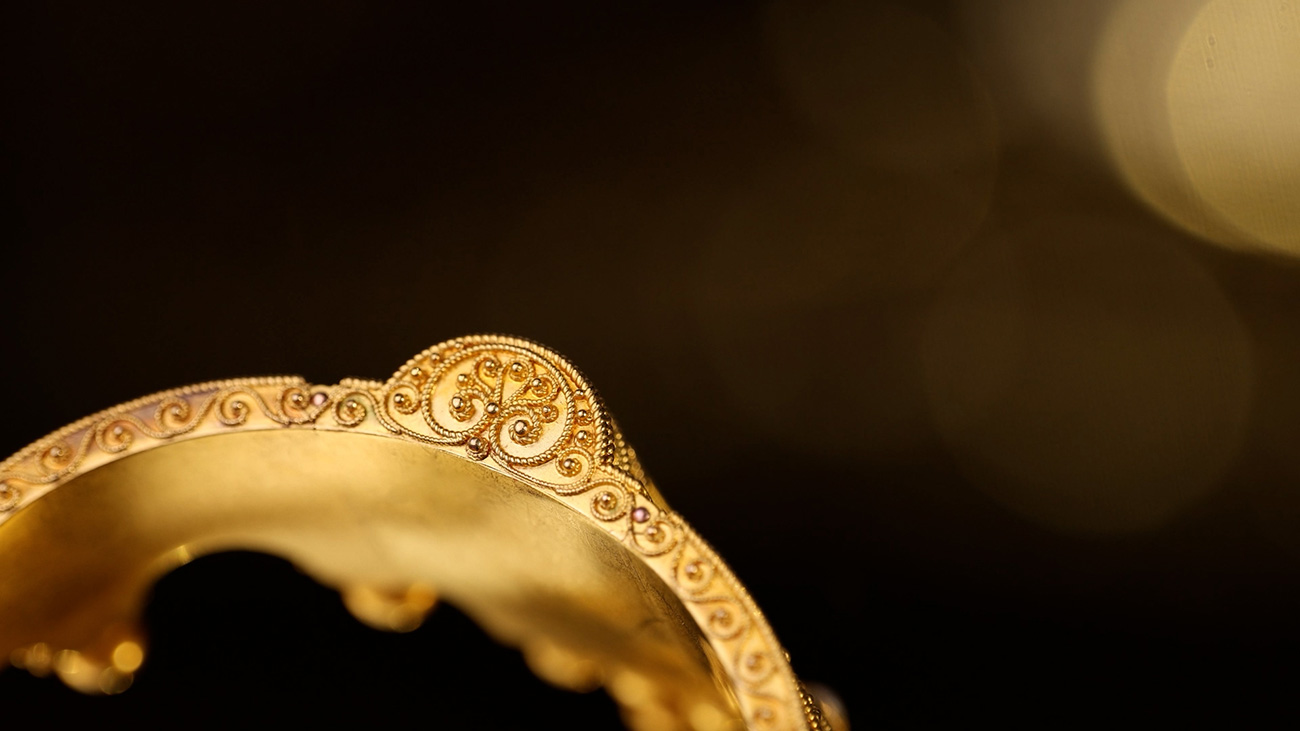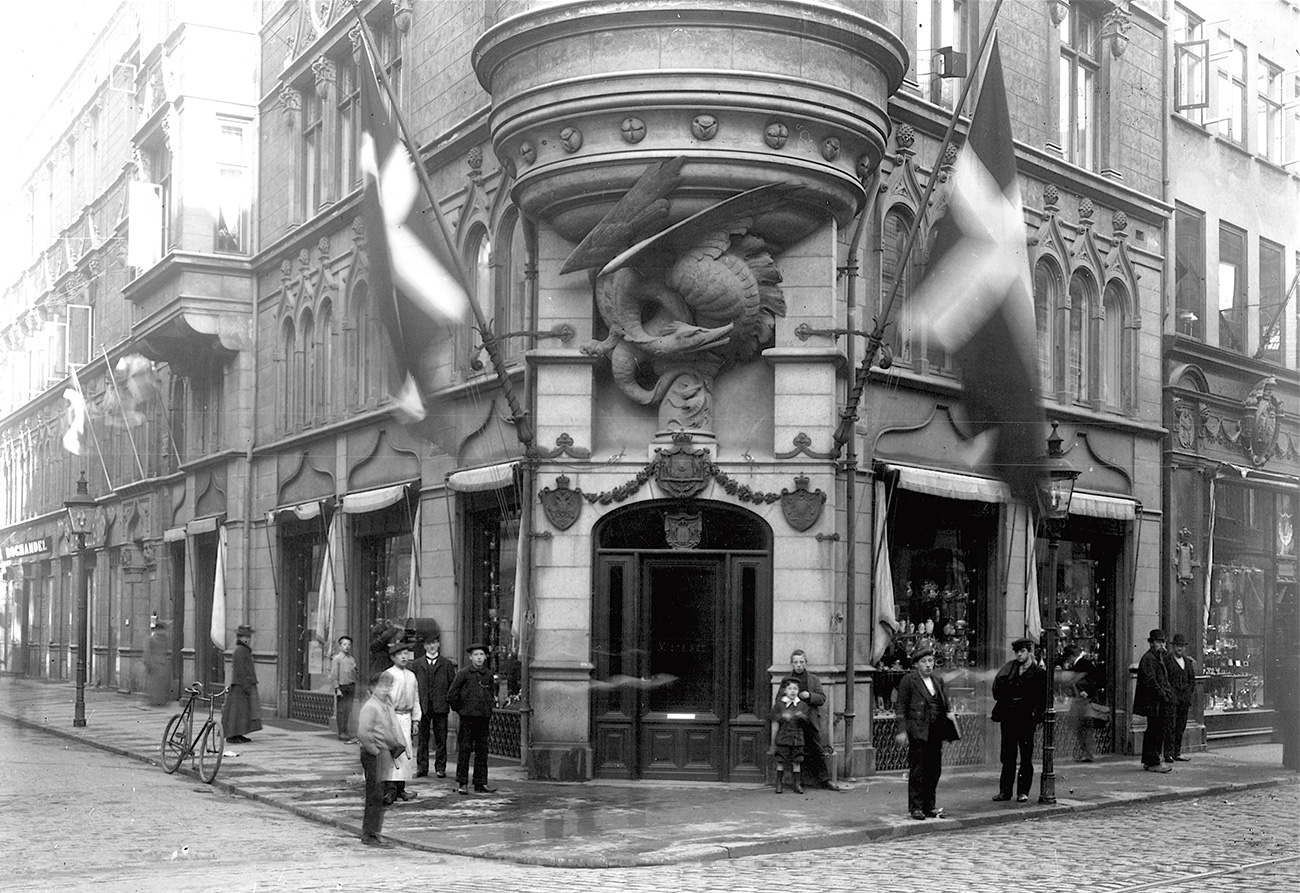 Anton Michelson store in Copenhagen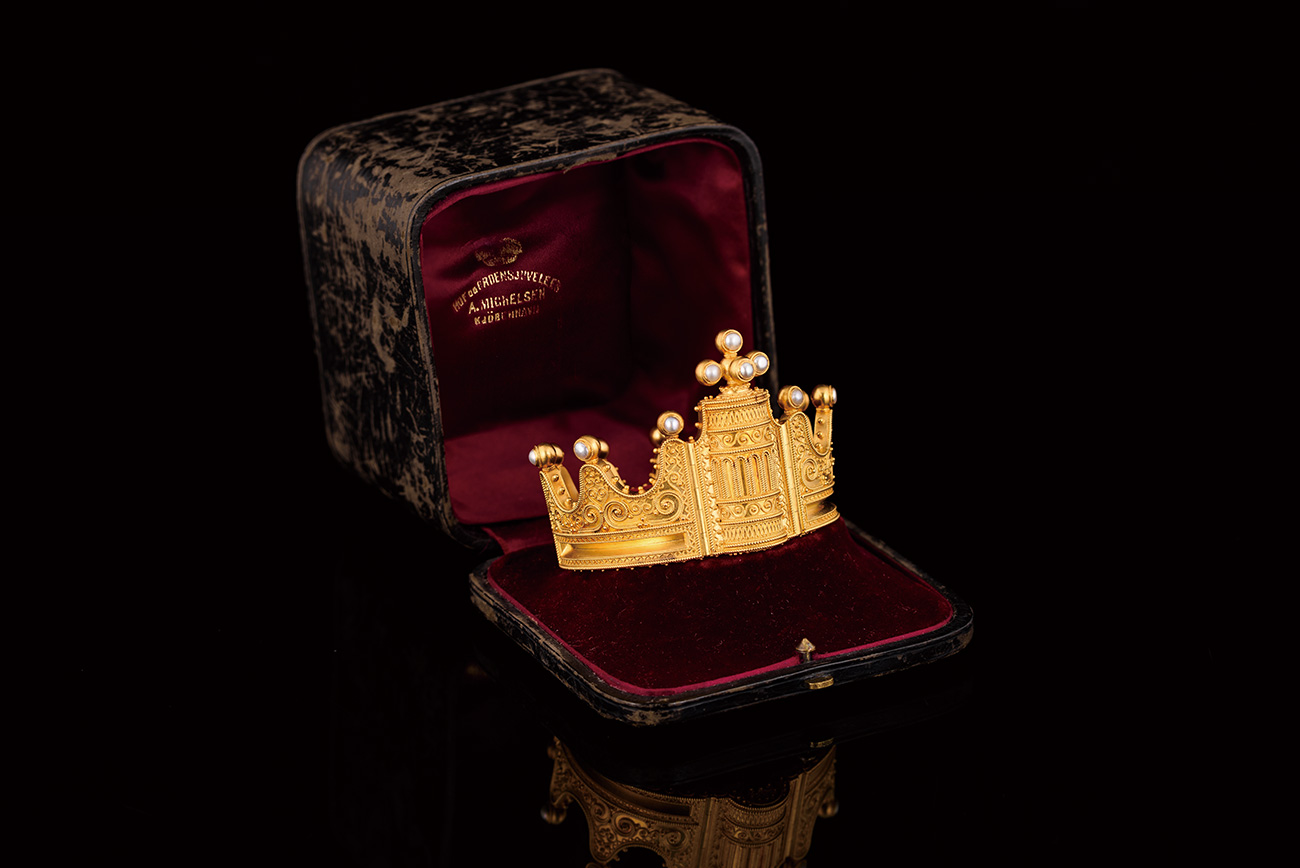 Born in 1809 to a family of goldsmiths in Odense, Denmark, Anton Michelsen completed his apprenticeship at home and then spent more than a decade in workshops in Germany and France. In 1848, King Christian VIII bestowed Anton Michelsen with the title of court jeweler and asked him to design the Order of the Elephant, the highest rank of the Order of Denmark. Michelsen was also the only jeweler to represent Denmark at the 1855 Paris World's Fair.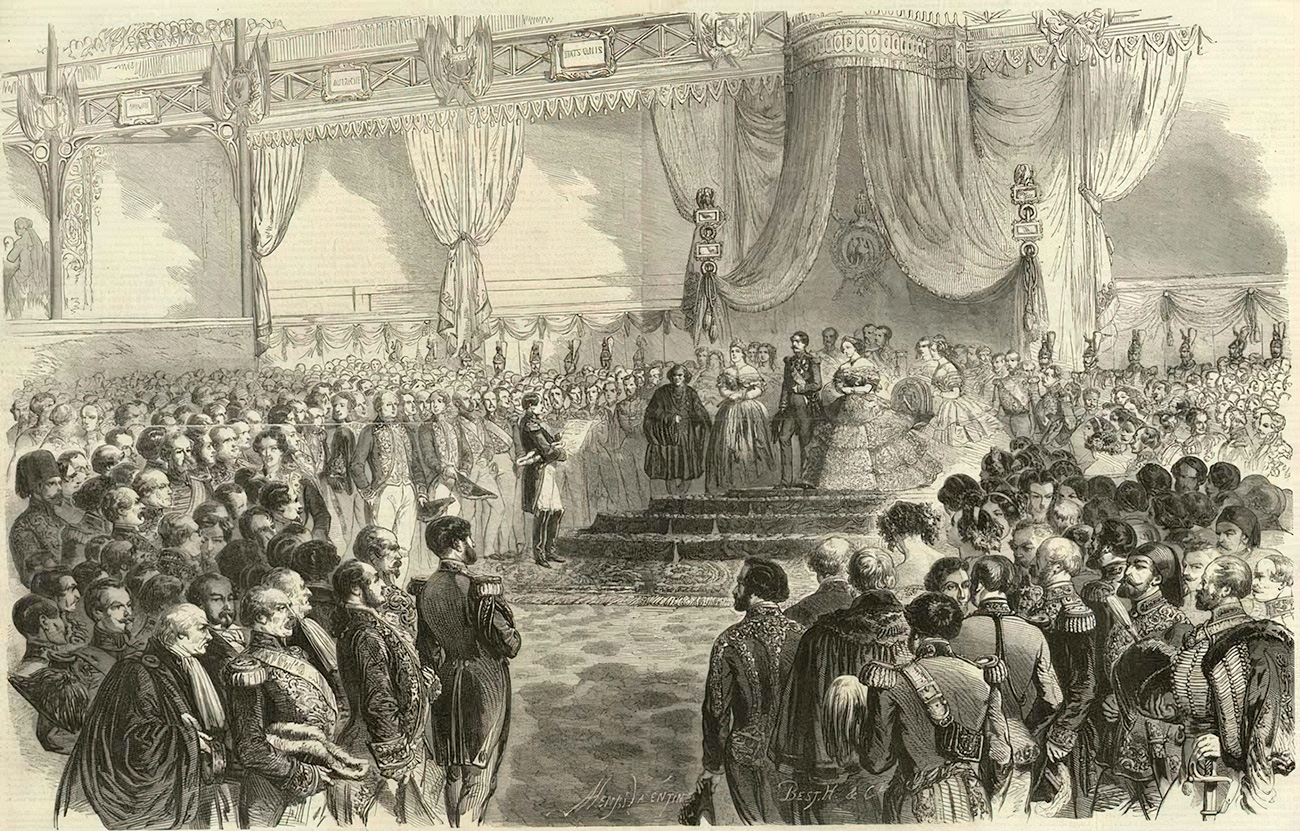 Napoleon III at the inauguration of Paris Expo 1855